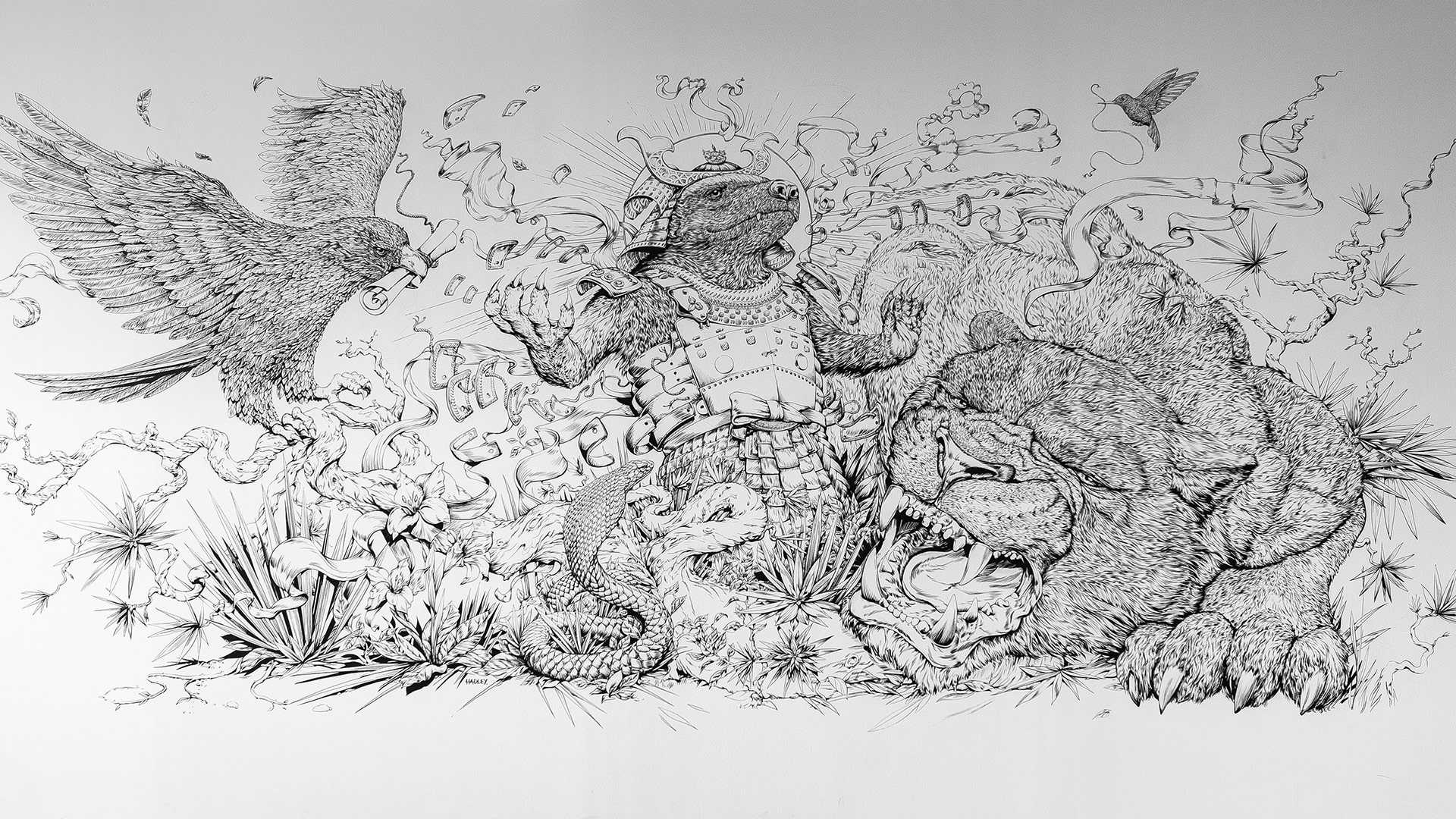 I wanted to paint something big. So I approached the guys at Taxi Studio with a mural idea. To take their 'fearless creativity' mantra and their Honey Badger mascot, and create something epic.
On one hand it's a direct illustration of fearlessness, on the other it's me trying capture that moment in the creative process when everything suddenly clicks and makes sense. When your idea, for whatever reason, starts to properly work and takes on a whole momentum of its own – and the triumphant feeling of that moment.
Drawn freehand using around 20 black Posca brush-pens. The wall is about 18 feet long and 8 feet high.
My good friend Luke Francis was kind enough to make a short film of my process. Thanks to him and thanks to Taxi Studio.