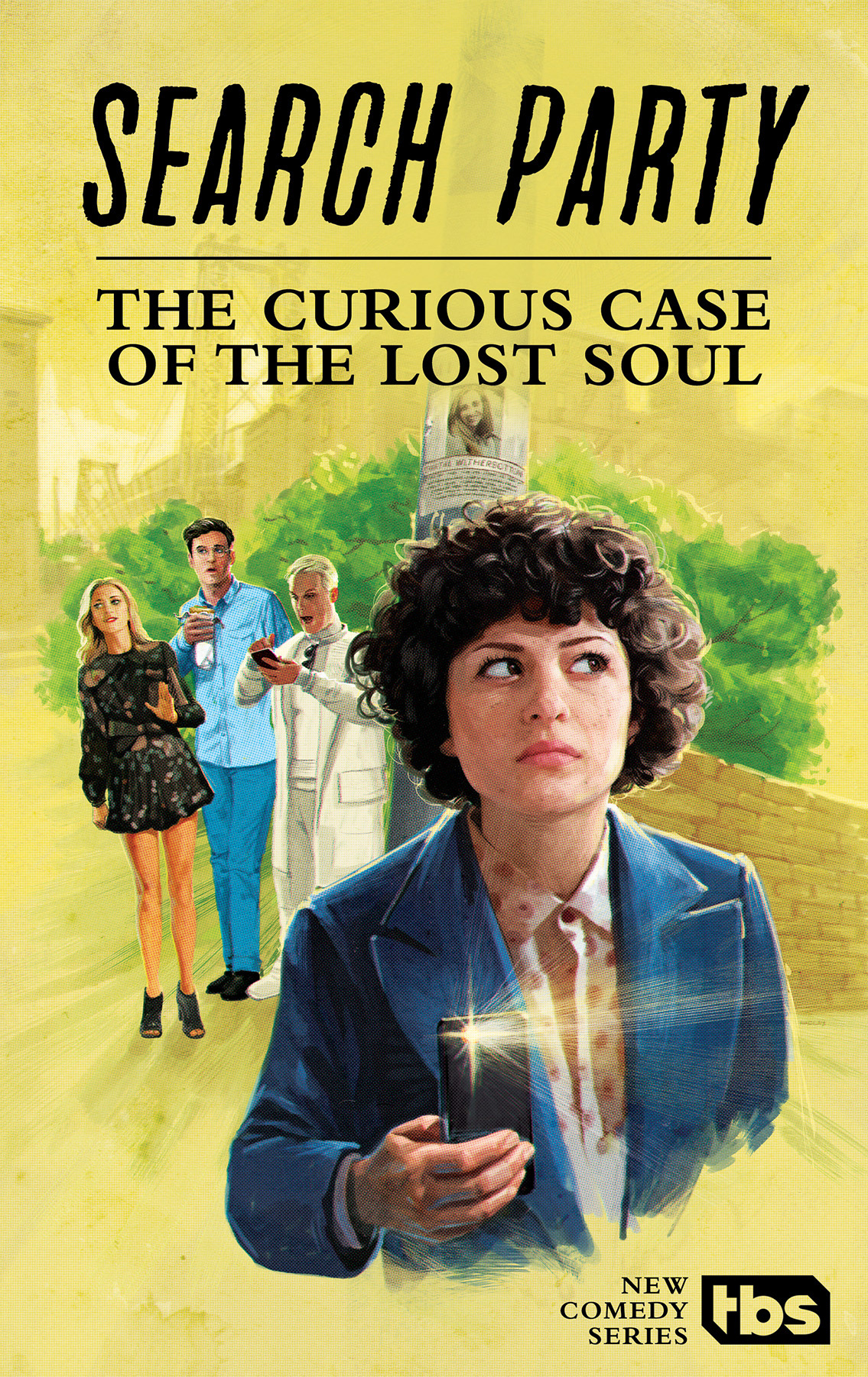 I've been lucky enough to work with the creative team at TBS on creating and illustrating ten posters for their new comedy series Search Party -in the style of the old Nancy Drew mystery story book covers:
When Dory — played by Alia Shawkat — sees a missing persons poster for a friend from college, she becomes obsessed with finding out what happened. 
Search Party, TBS' new dark comedy series — follows the story of Dory and her four, self-absorbed friends as they become entangled in the ominous mystery. This new TBS show is a wry, dark comedy written and directed by Sarah-Violet Bliss and Charles Rogers, and overseen by Michael Showalter. Lily Burns and Tony Hernandez (Broad City, Inside Amy Schumer) serve as executive producers.